Okay, the Village Person below probably needs a bit of explaination. About a year or so ago there was a competition to do a redesign of Judge Dredd (70's punk icon from 2000ad and iffy Stallone film adaptation) as if he came out now. I decided to do it for a laugh and send up the mean leather biker tough guy thing. Needless to say no one was impressed.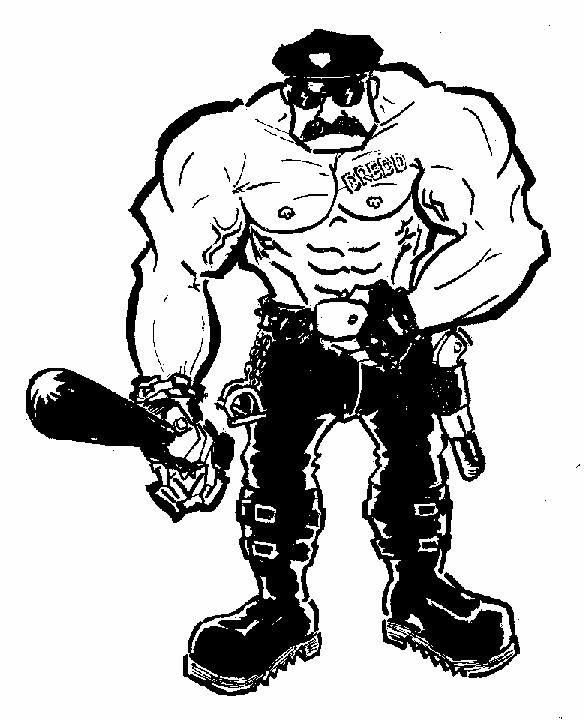 This one was from back when I was posting some of my sketchbook stuff, still quite like it.
As was this, but I don't like it as much - sorry, not much to pick from!
Finally my most up to date art (about 2 months old?) that's online was an attempt at doing comics again after ages. I quite like the drawings but the 'story' doesn't really make sense. Sorry about the lame scans to, doesn't capture the look of the originals I'm afraid - it was inked with a brush on watercolour paper and had a really nice texture that my crappy scanner didn't pick up very well.
Page1
Page2
Page3
..... and that's it. Simian art will folllow as soon as I get paid and can afford a new scanner.